Yogurt with Honey/Cherry Sauce
Our yogurt is prepared in-house using our fresh Greek yogurt, so it's rich in protein and probiotics, and lower in sugars and calories. Customize your dish with honey or cherry sauce and enjoy this healthy snack!
Baklava
Our baklawa is a rich, sweet pastry. It is made of layers of phyllo dough filled with chopped nuts, such as walnuts, almonds, or pistachios, and sweetened with syrup or honey.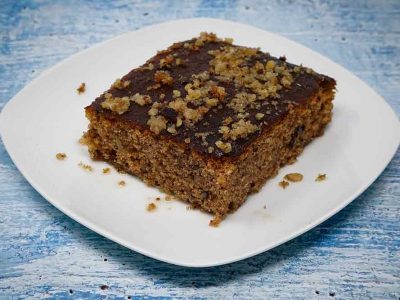 Nut Cake in Syrup
A mouthwatering Greek walnut cake recipe, scented with the aromas and blends of cinnamon and grounded clove. This is the traditional Greek walnut cake recipe.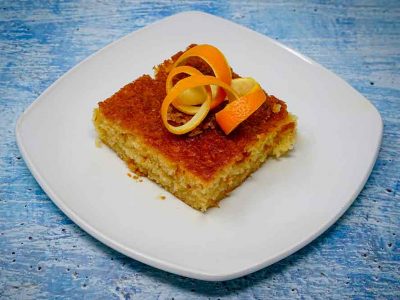 Orange Cake
A traditional Greek orange & phyllo cake, called portokalopita, is a sweetly delicious celebration of orange season.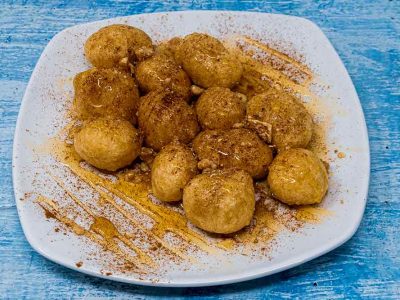 Loukoumades with Honey
Small donut balls, traditionally drenched in honey and sprinkled with cinnamon. Always made fresh to order.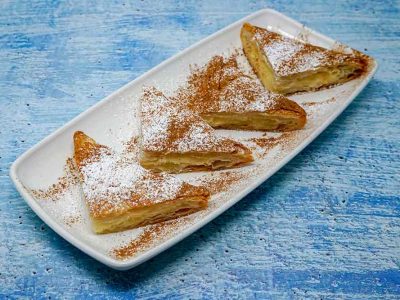 Bougatsa
Greek Bougatsa recipe (Custard Pie with Phyllo and ground Cinnamon) Golden and creamy perfection! Is a traditional Greek dessert made with the most creamy custard wrapped in golden brown crispy phyllo, sprinkled with melted butter and garnished with icing sugar and cinammon.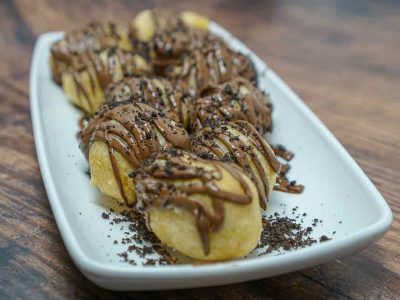 Loukoumades with Nutella
Small donut balls, drenched in nutella. Always made fresh to order.